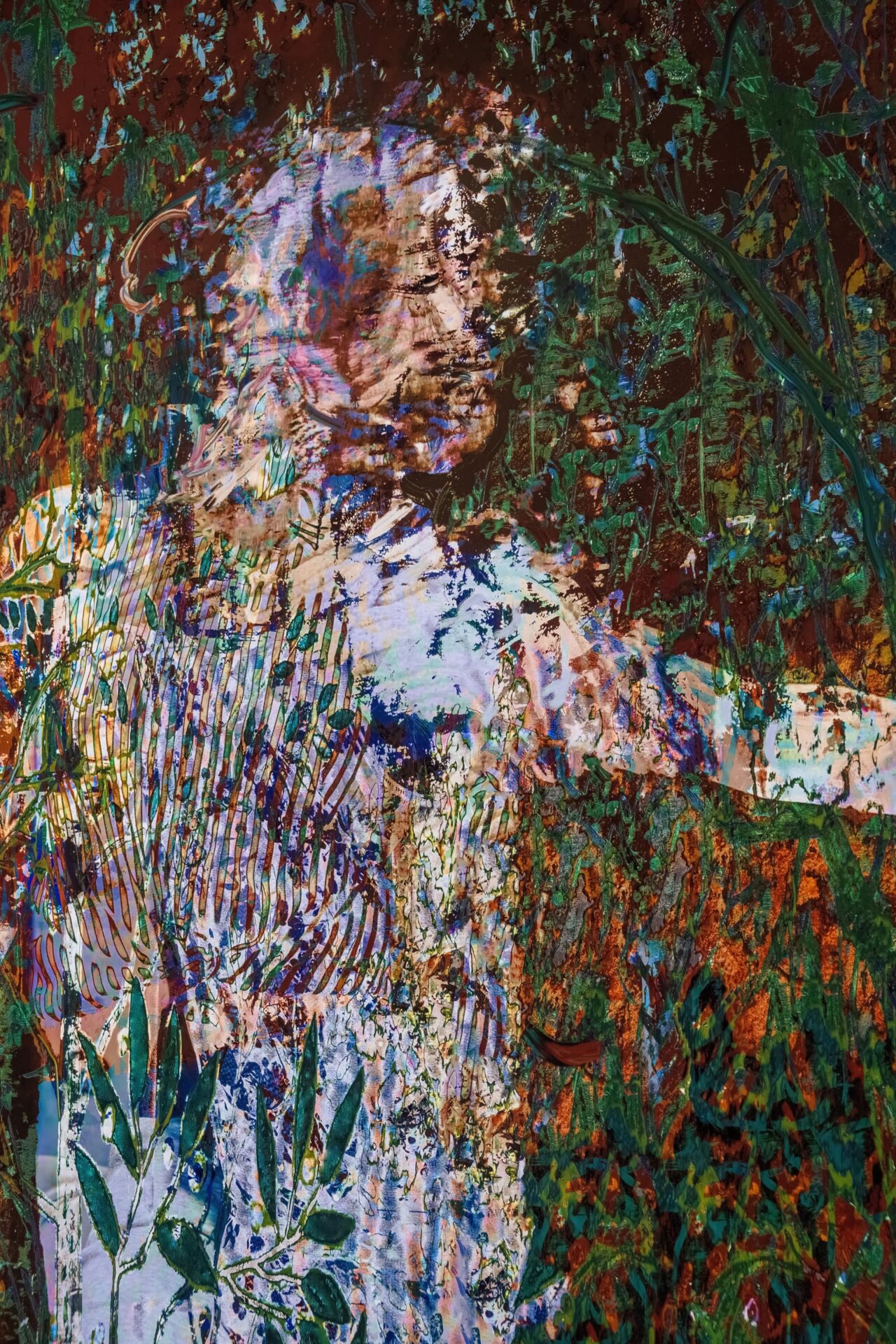 ART SHOW
Curated by Alex Fischer
A Solo Exhibition
Oct 22, 2022 — Jan 6, 2023
Practice here involves discovery and wielding of new creative tools, strategies, and ideas.
With an aim to reveal the hybrid and fluid nature of things.
This is an exhibition of 16 prints, some drawn on.
This body is mine but I am not my body.
Art as an unlikely extension of nature.
Assistance as a partnership.
Perspectivism reigns.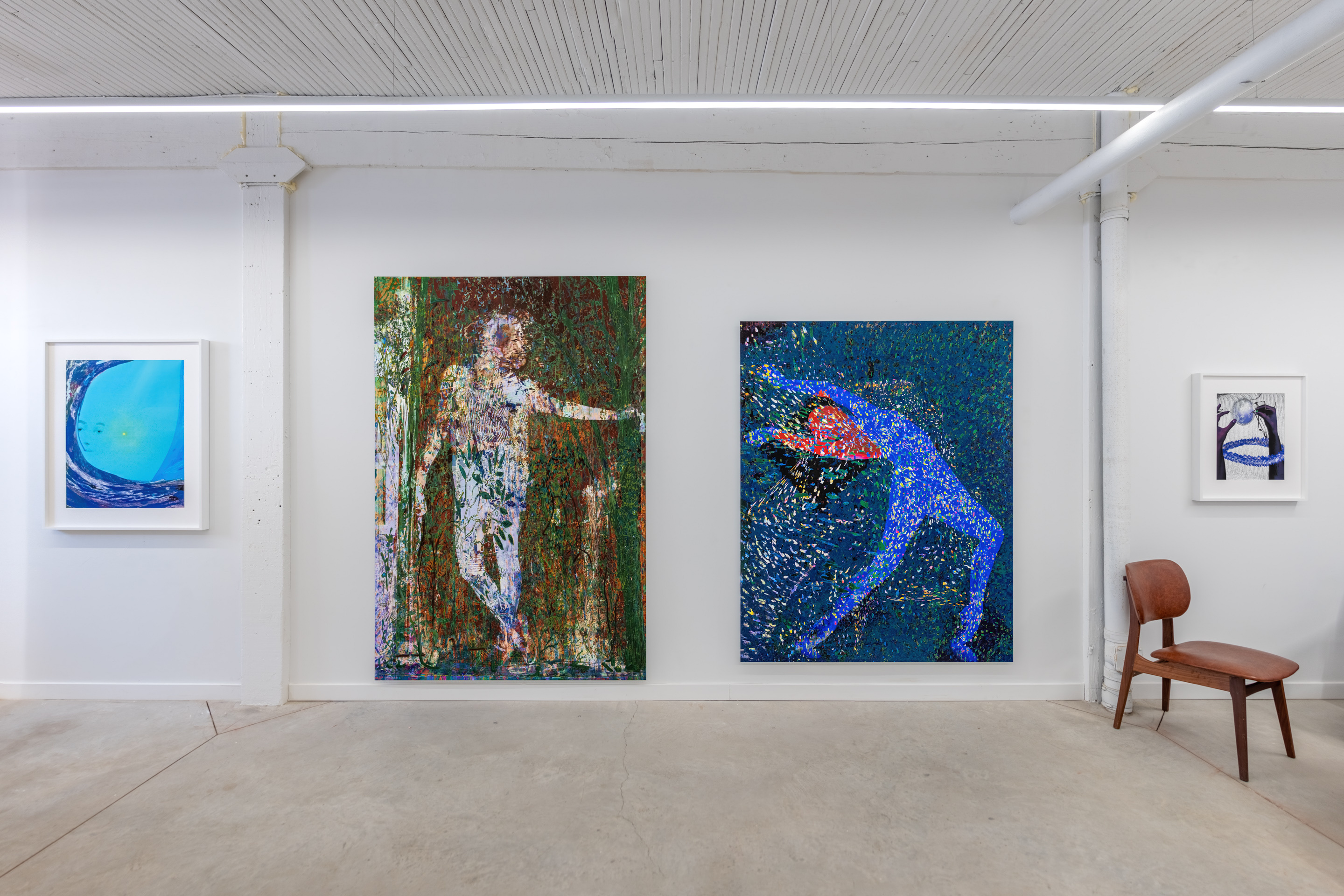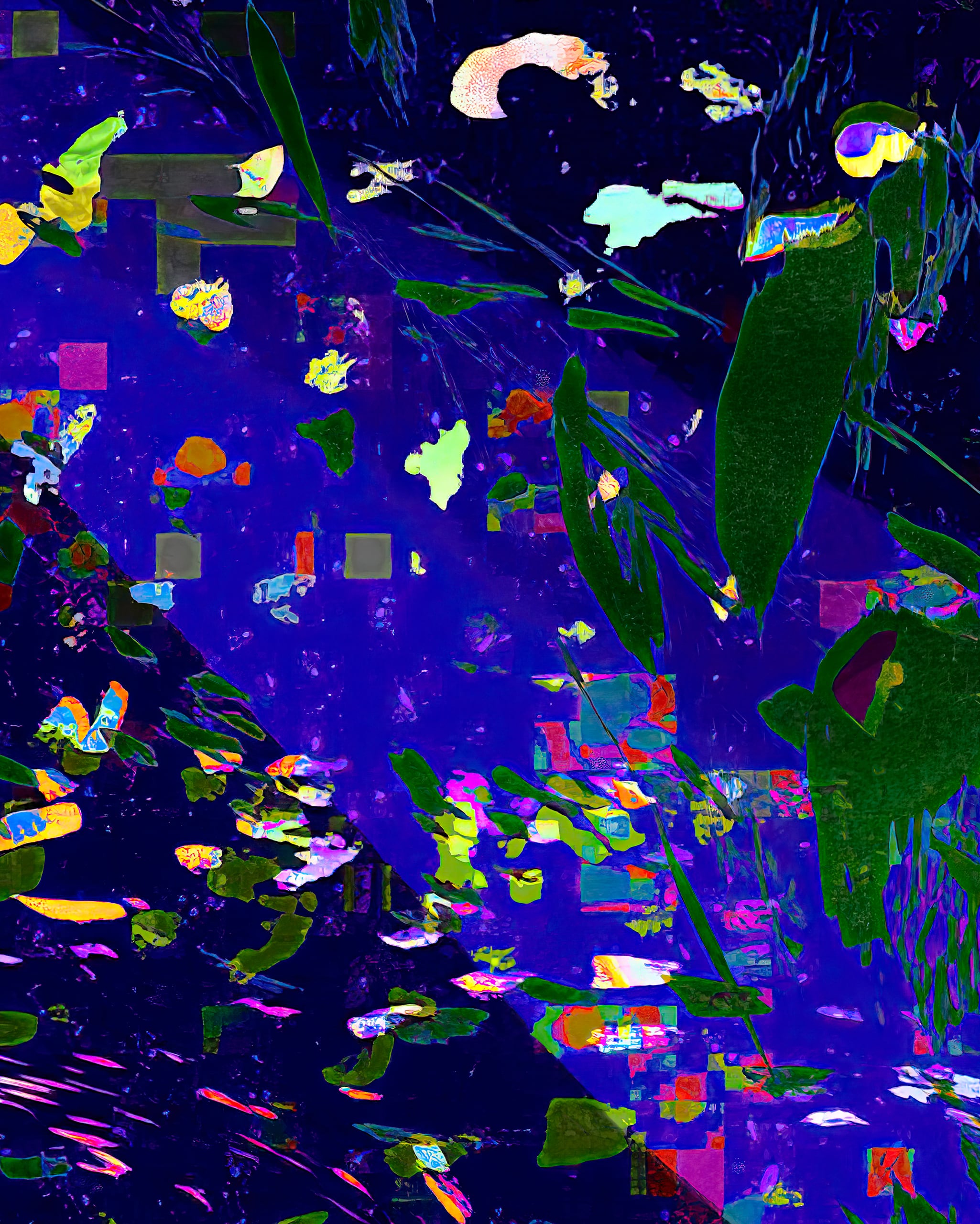 Alex Fischer — Biography
artofalexfischer.com
Alex Fischer (b 1986) is a visual artist and digital designer working across diverse media and interfaces. Raised in rural Ontario, Canada and based in Toronto, Fischer has developed bodies of work for public and private enterprises; placed major works in cities across the globe, succeeded as an architectural rendering designer, published in online and print, as well as a monograph (W9). Since receiving a Bachelor of Fine Arts Honours from York University in 2009, they've also been an invited juror, mentor, and speaker, continued their academic, technical, and artistic studies, and have raised several solo exhibitions of personal work. This is Fischer's first solo exhibition of work in Toronto since 2015, and represents a curated selection from across several bodies of work and years of practice.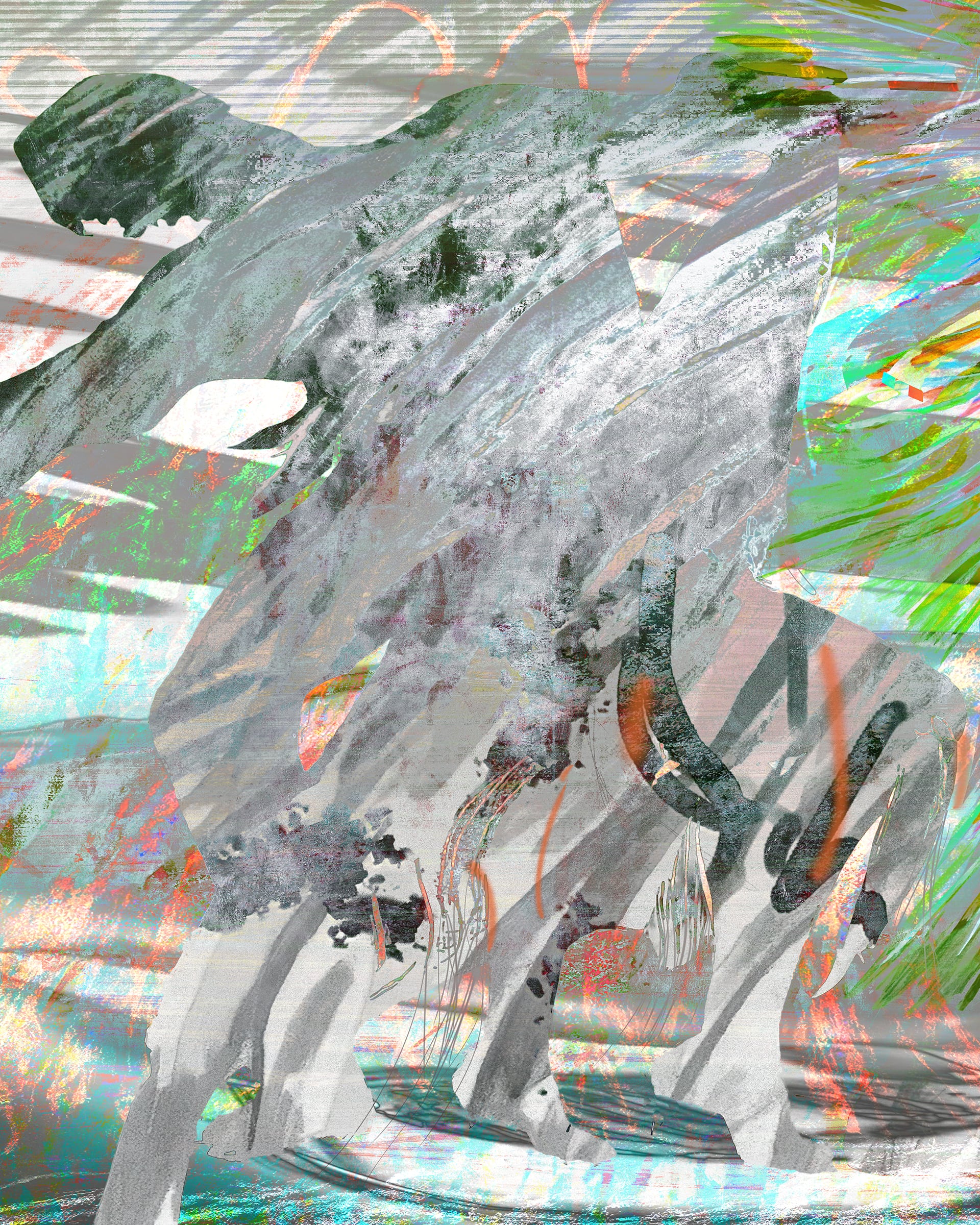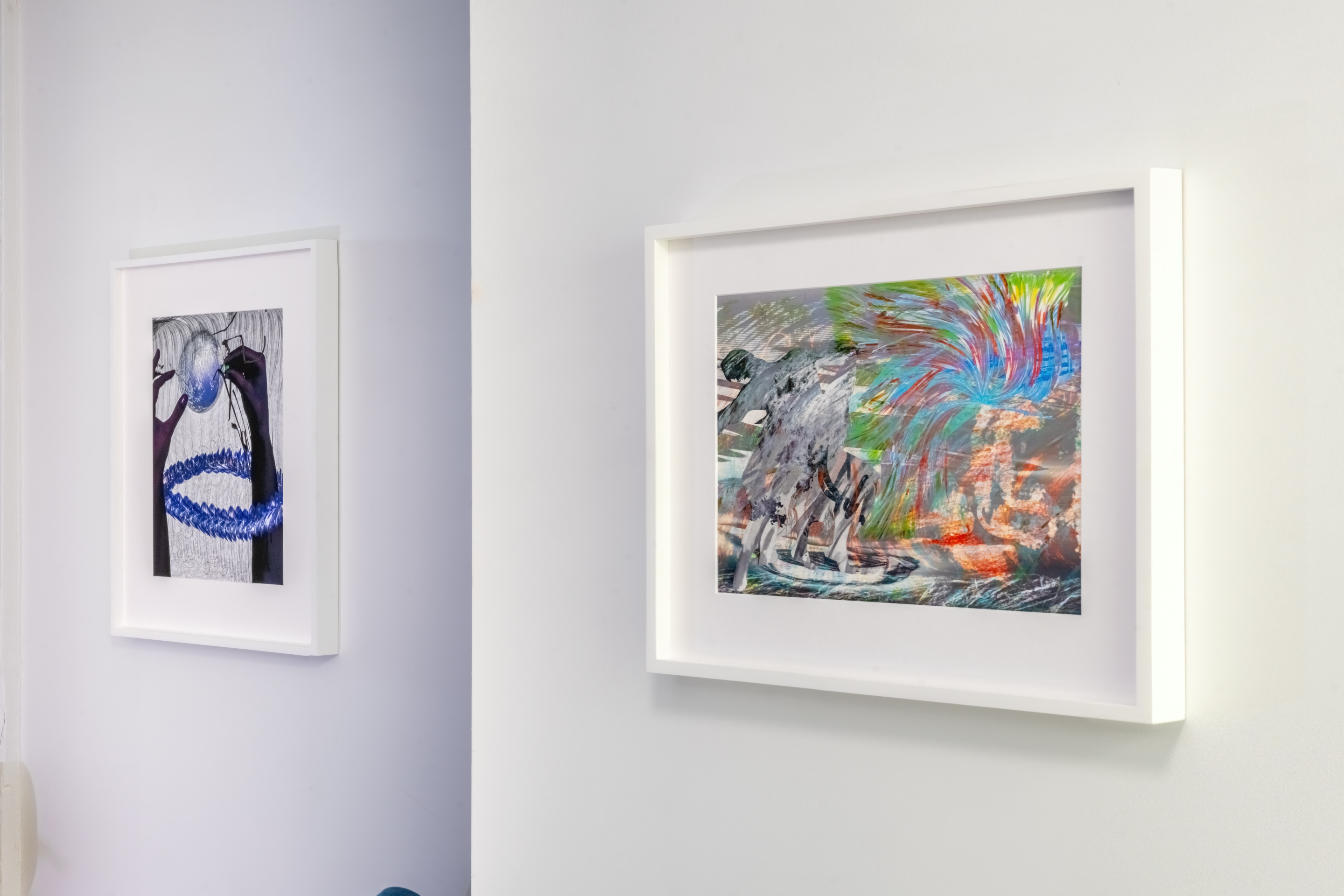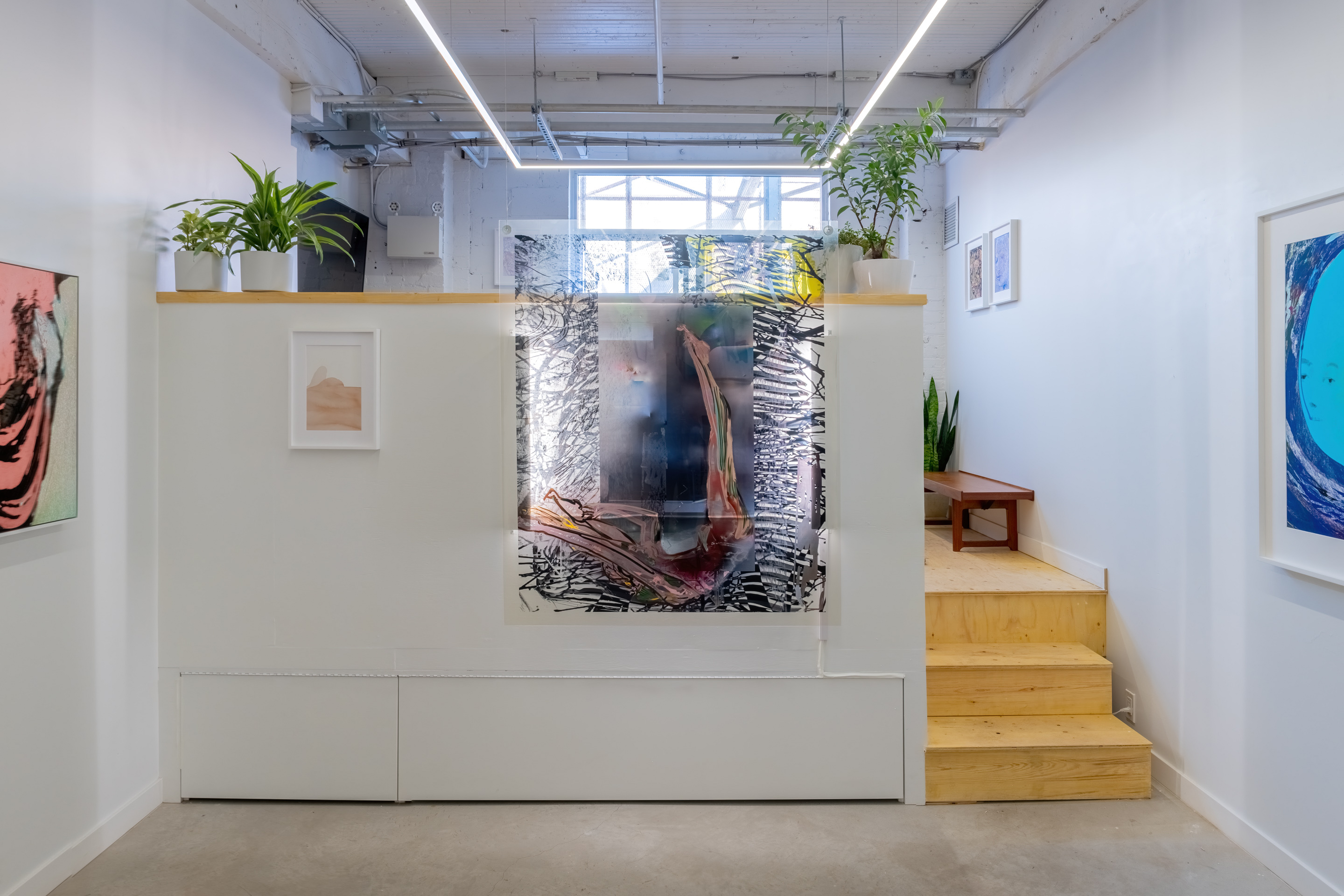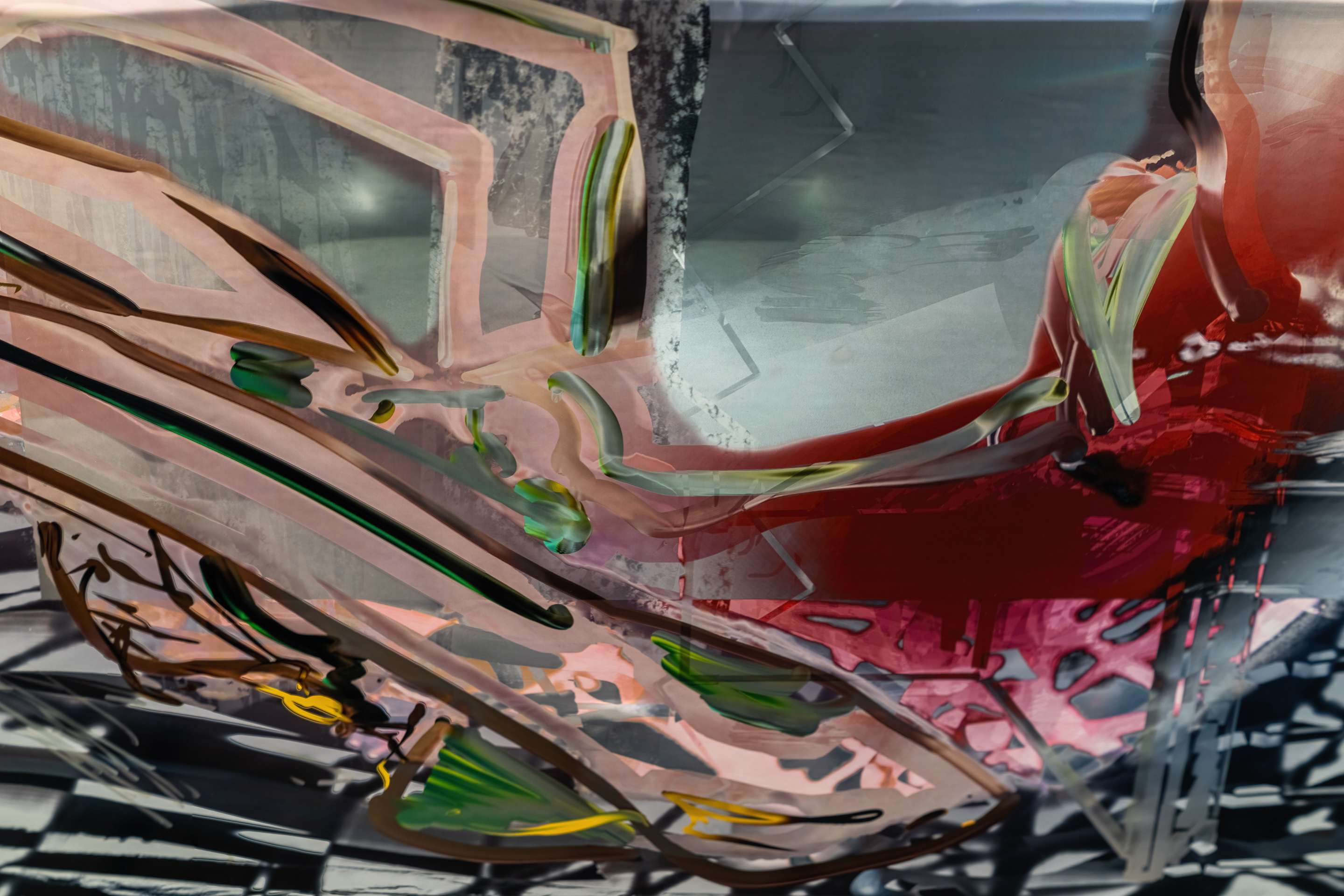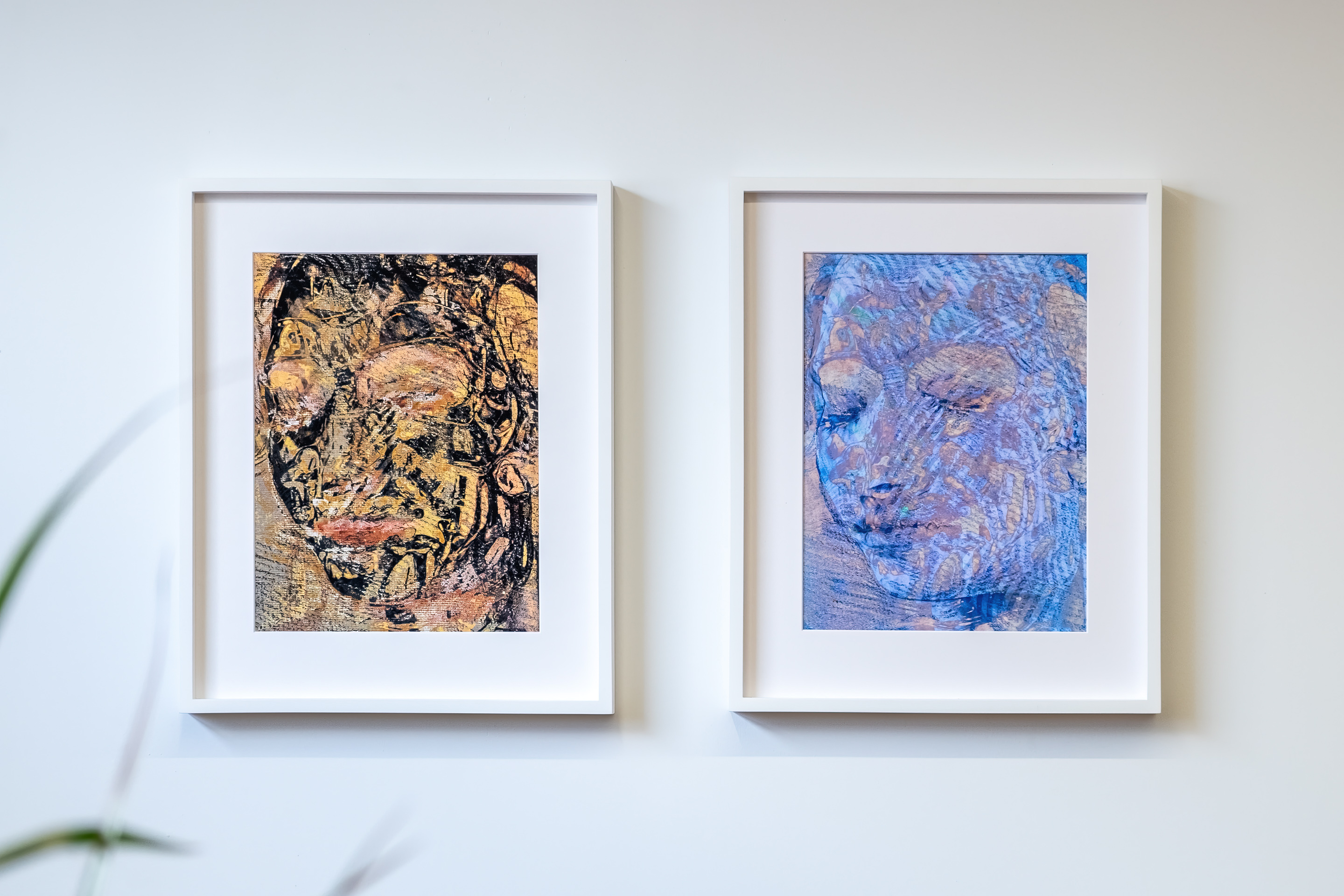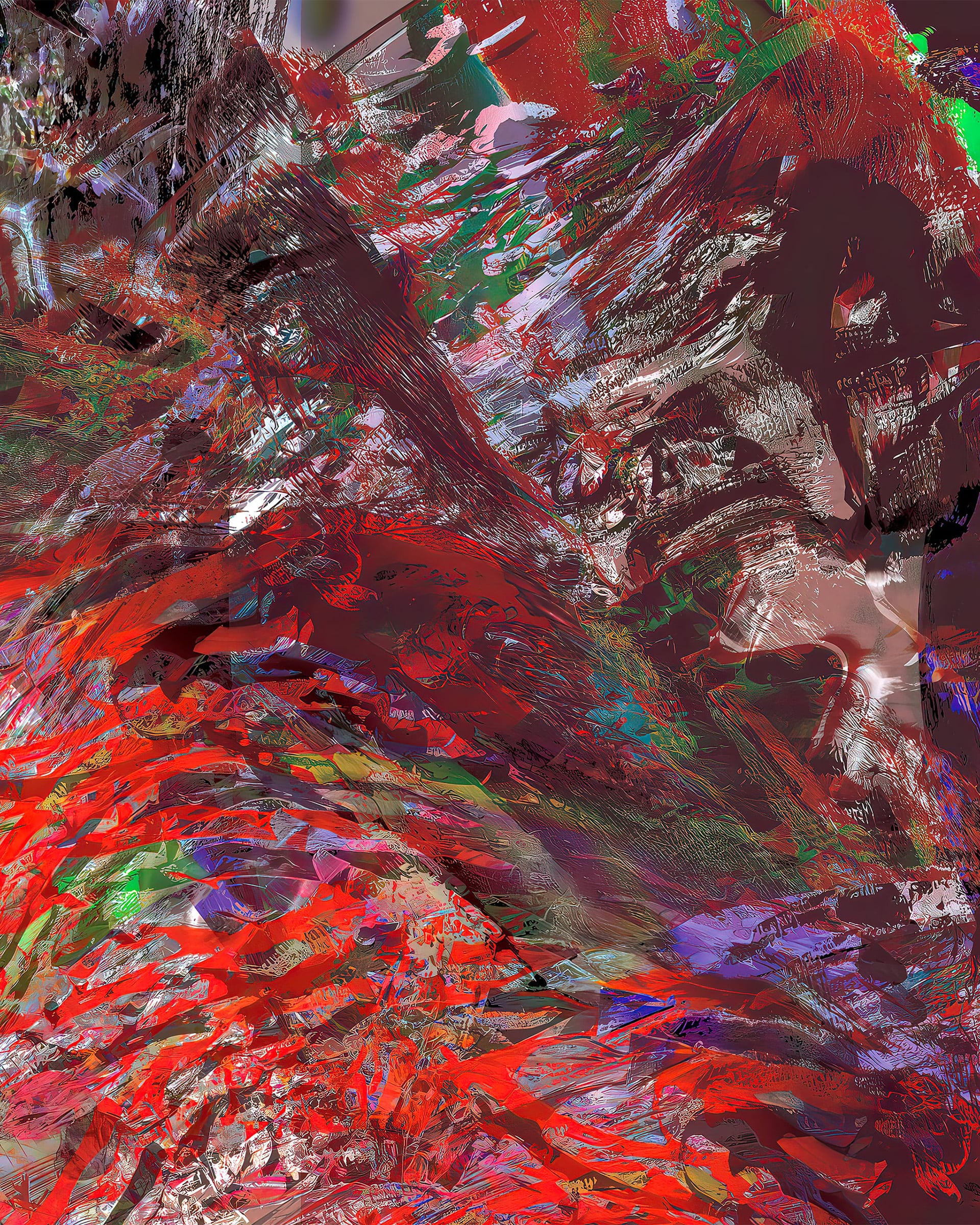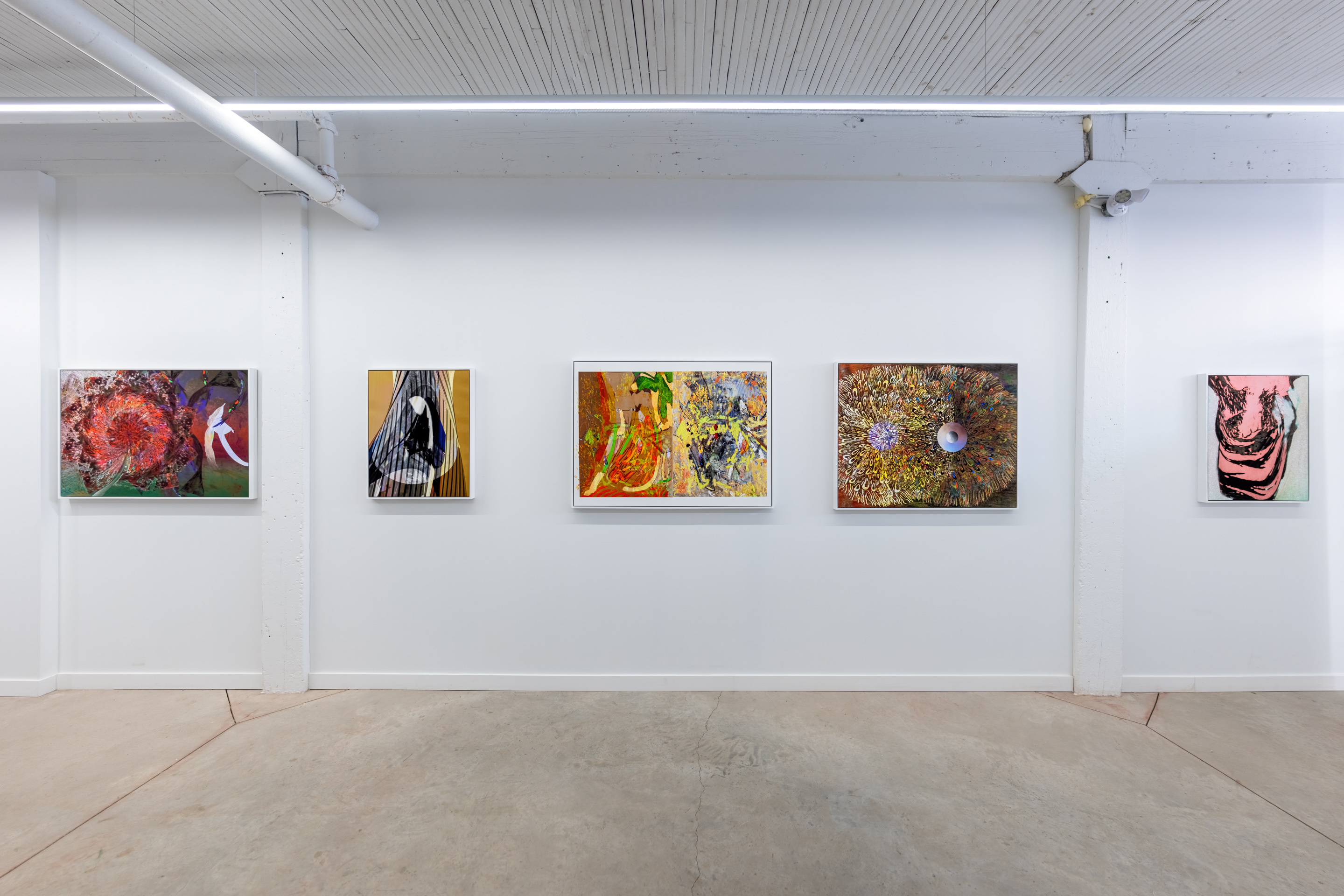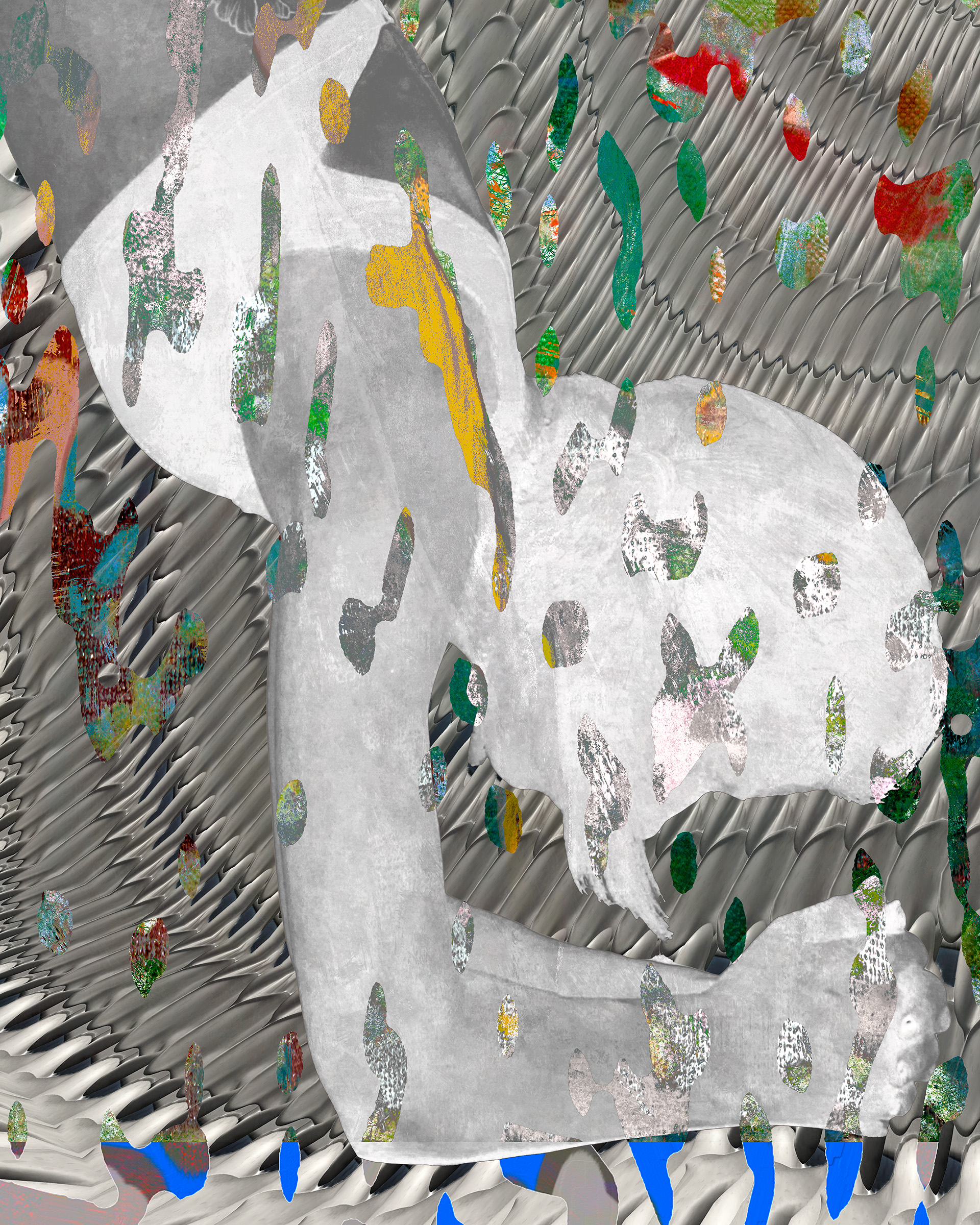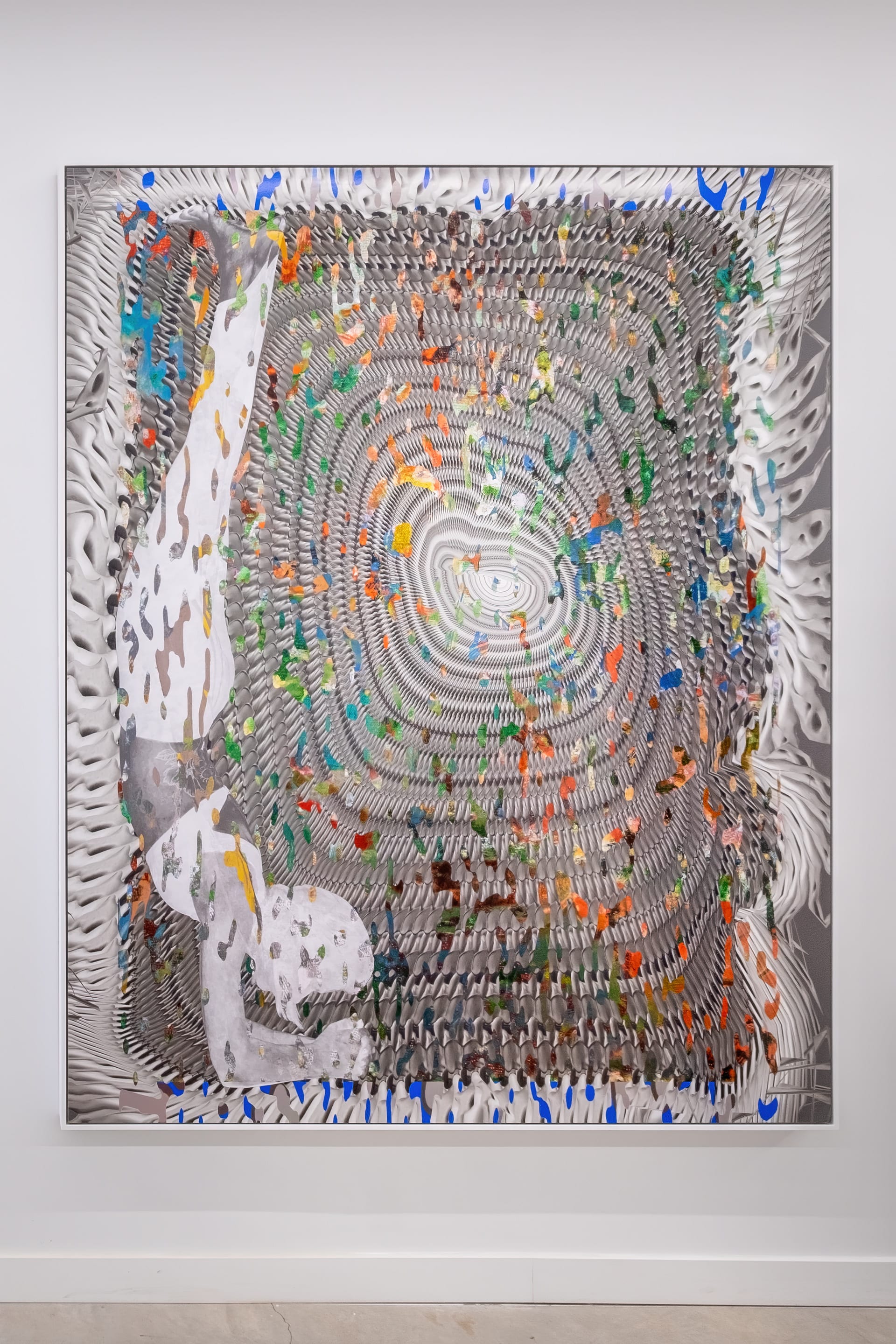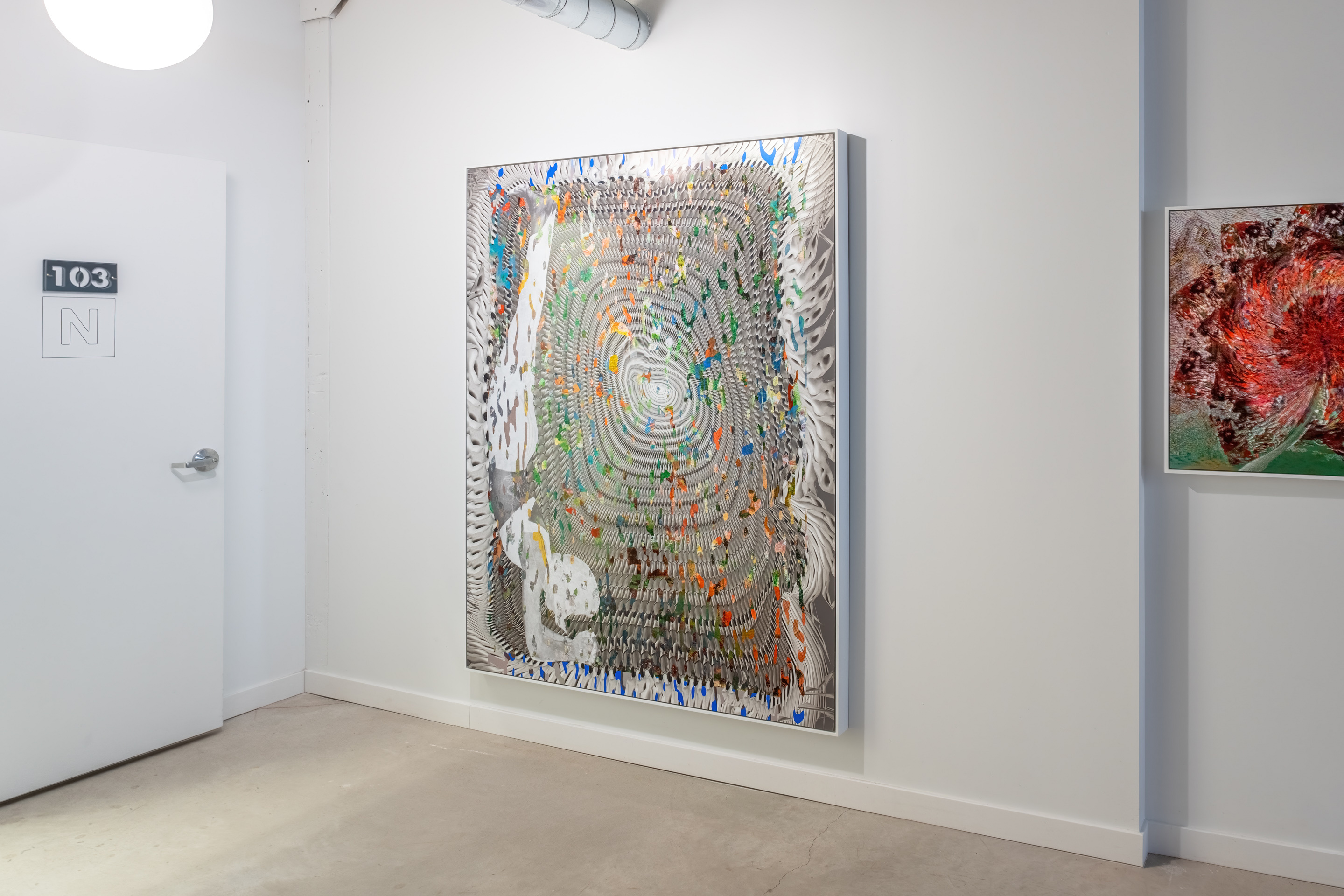 I have been witnessing Alex Fischer's practice throughout their professional career. Technology has always been instrumental to the artist's process and its impact is evident in the content of resulting printed works. Fischer addresses narratives around technological production, online personhood, and digital authorship. These remain significant to the artist's practice and hold new consequence in the age of tokenized digital art.

Equally important are the tethers Fischer maintains to traditional art and in particular, conventions of painting. The artist employs myriad digital brushstrokes. Textures, palettes and implied hand are sampled from historical and contemporary works alike. Fischer amalgamates manifold style, resulting in one that is undeniably their own. The artist's oeuvre is in tension with itself. Seemingly unwilling to give in to digital tropes, visual language is neither a challenge nor concession to prevailing digital modes of artmaking.

Unlike previous series, collections or exhibitions, Art Show brings The Body to the fore. Dynamism characterizes youthful bodies, absorbed into their surroundings–or maybe not. Perhaps the figures are in fact emerging from their conditions. Are these scenes of struggle or performance? Are these avatars labouring within the digital space in which they were conceived–Seeking to separate, or at least to distinguish form from matter?

Fischer does not provide an answer. They embrace the "hybrid and fluid nature of things." The artist plays with convention and embraces uncertainty. They point to the humanity in digital space without succumbing to it. Even in the more abstract compositions, the audience recognizes certain reflections: Eyes, limbs, movement, and flesh are present but more or less entwined with place.

Disentangling is work for the viewer.

Natalie MacNamara
Principal & Creative Director, NAMARA