Double Vision
Curated by Danna Heitner
an exhibition of artworks by
Kristiina Lahde and Adam David Brown
September 30 — November 18, 2023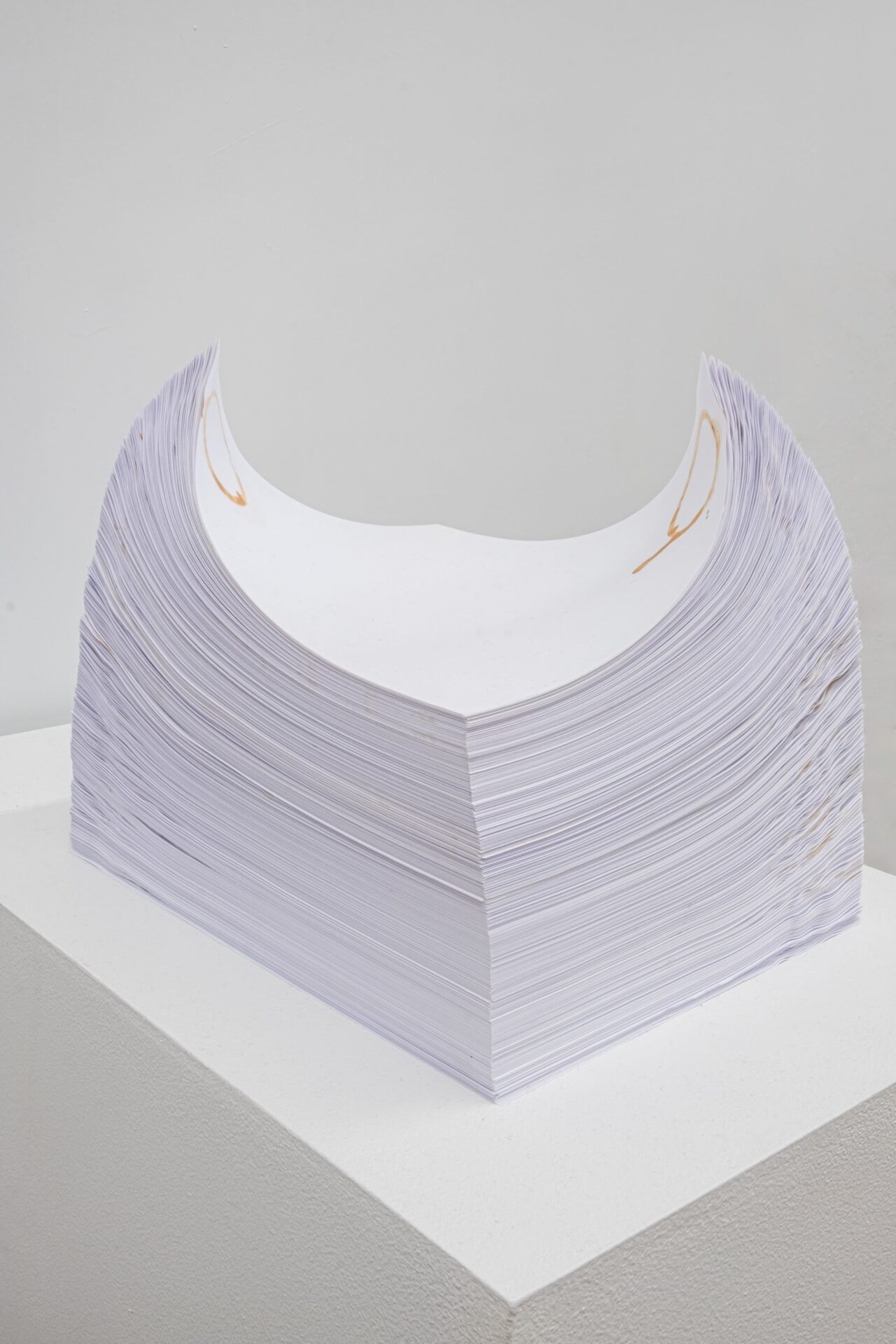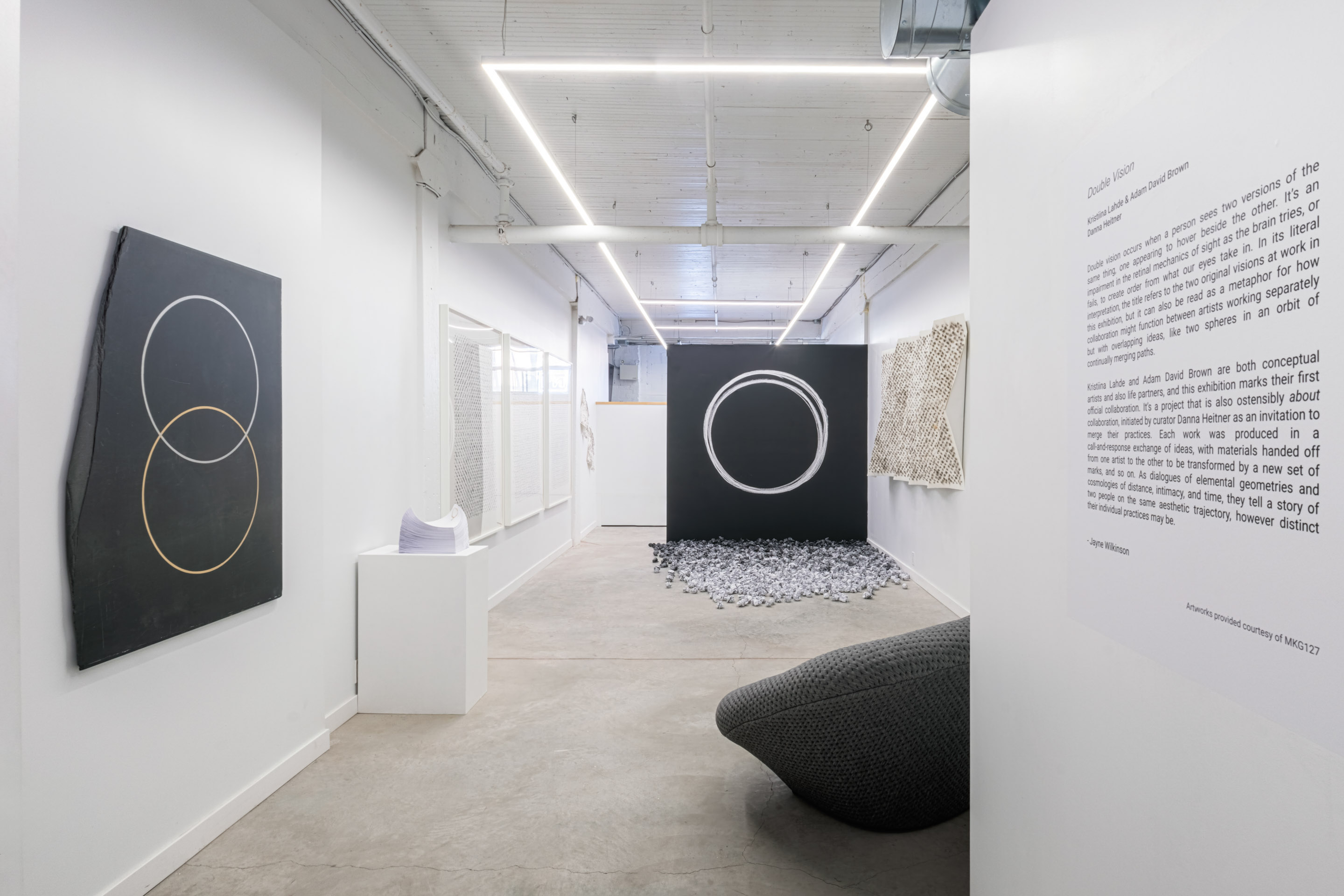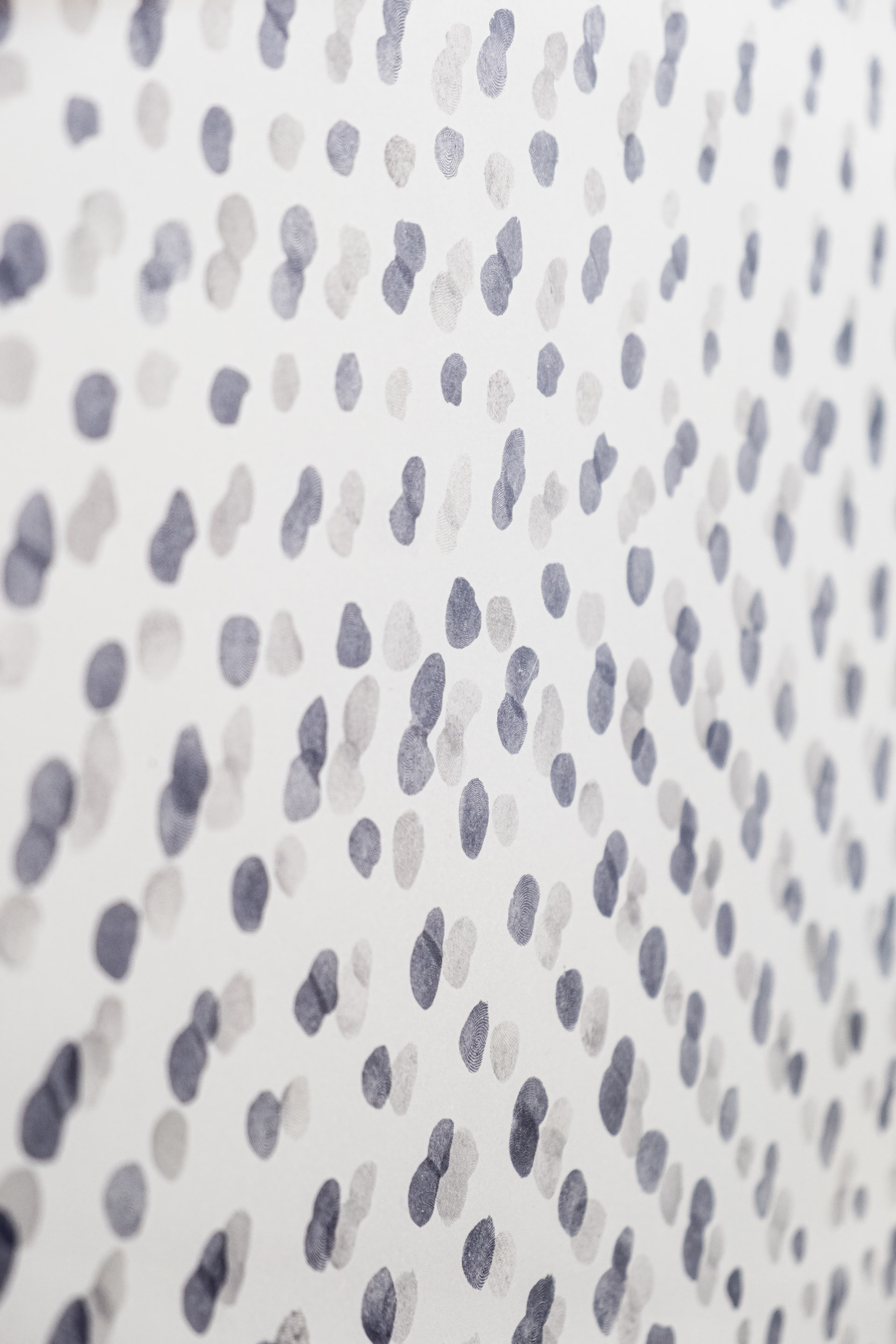 NAMARA is pleased to present Double Vision, curated by Danna Heitner.
This exhibition showcases the first official collaboration between artists, Kristiina Lahde and Adam David Brown. An exhibition text by Jayne Wilkinson accompanies the artworks presentation.
An opening reception was held on September 30th, 2023.
Select works are available for sale in partnership with artists and their representation. Gratitude to MKG 127 for their collaboration and support.

✴ List of Works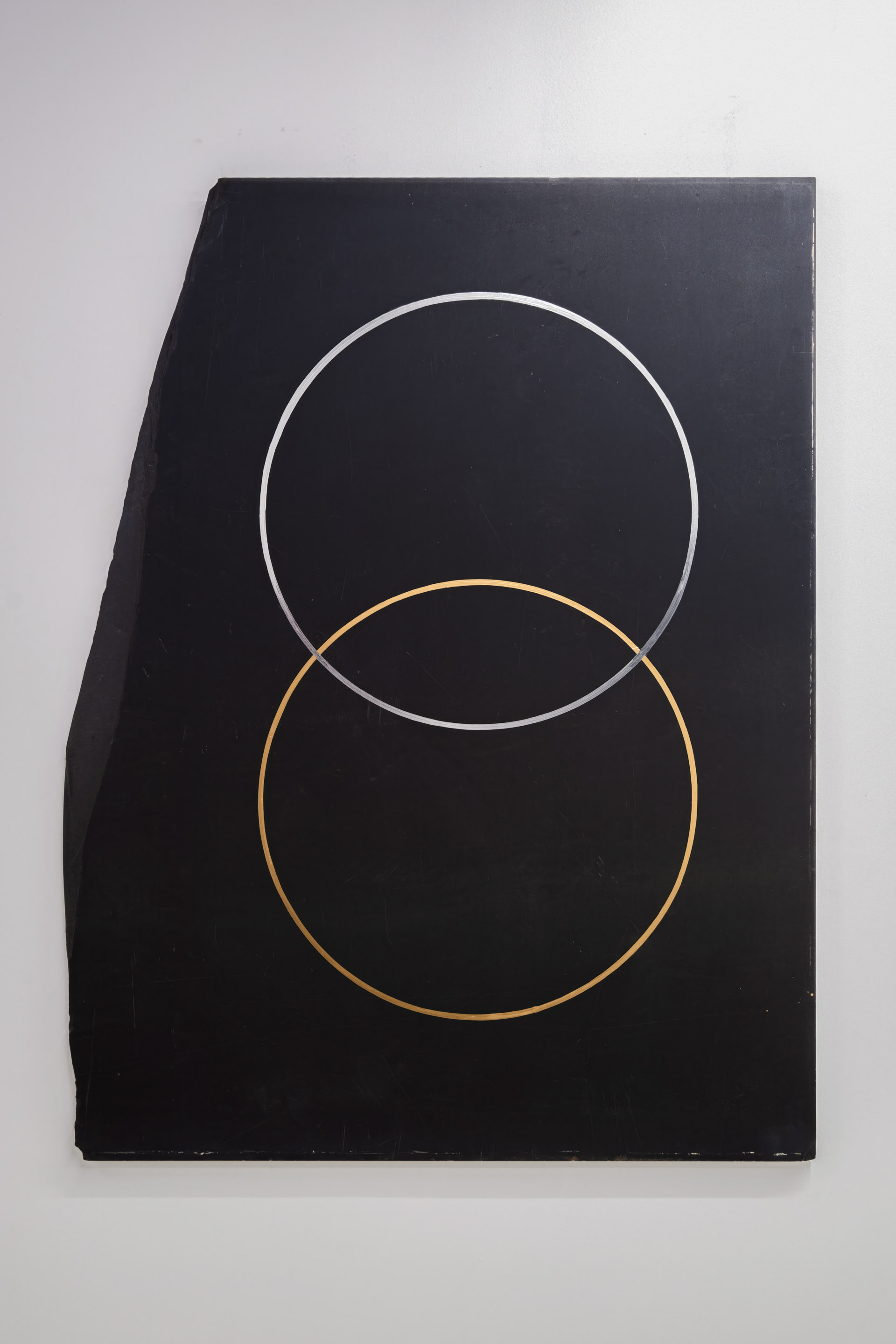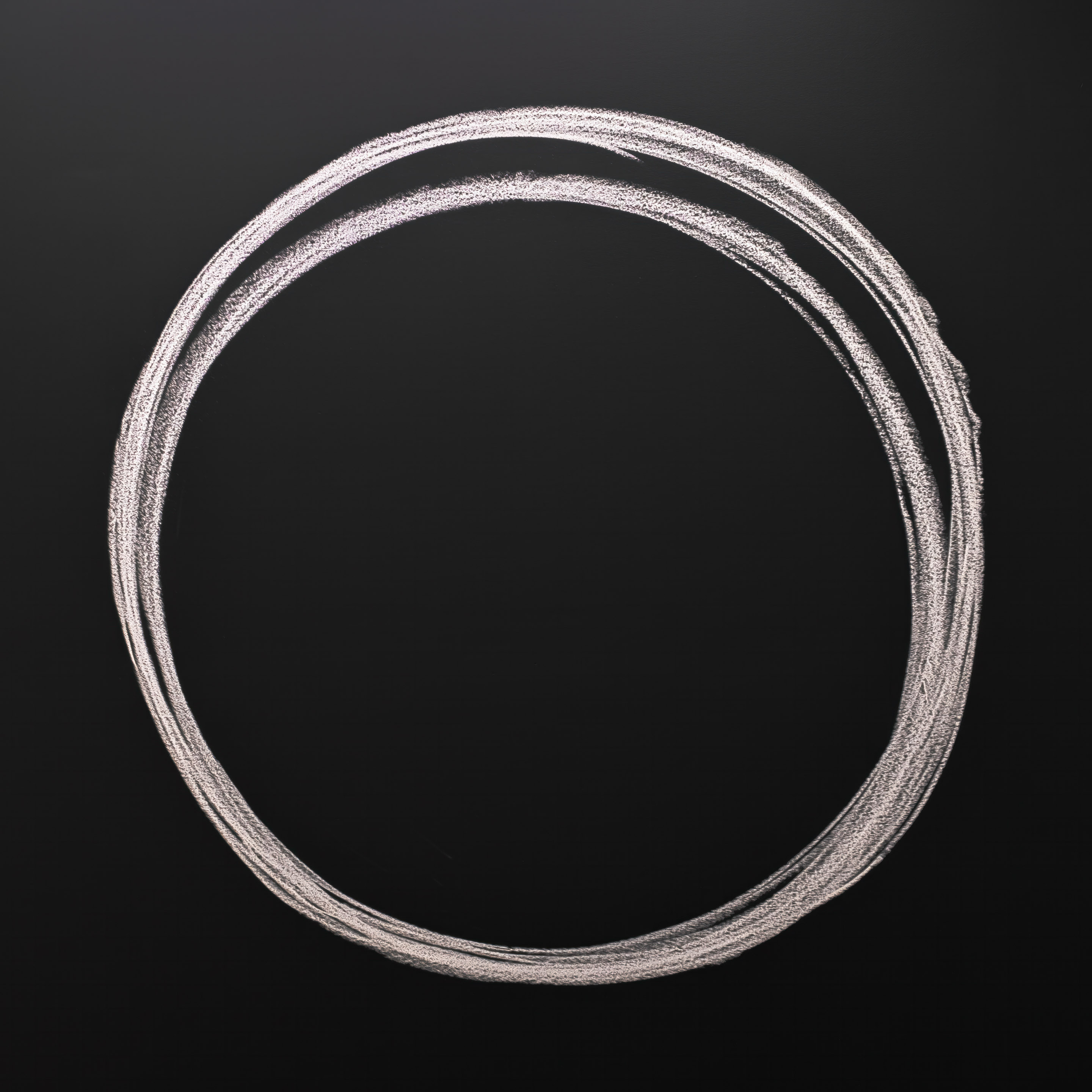 Exhibition Text
Jayne Wilkinson
Double vision occurs when a person sees two versions of the same thing, one appearing to hover beside the other. It's an impairment in the retinal mechanics of sight as the brain tries, or fails, to create order from what our eyes take in. In its literal interpretation, the title refers to the two original visions at work in this exhibition, but it can also be read as a metaphor for how collaboration might function between artists working separately but with overlapping ideas, like two spheres in an orbit of continually merging paths.
Kristiina Lahde and Adam David Brown are both conceptual artists and also life partners, and this exhibition marks their first official collaboration. It's a project that is also ostensibly about collaboration, initiated by curator Danna Heitner as an invitation to merge their practices. Each work was produced in a call-and-response exchange of ideas, with materials handed off from one artist to the other to be transformed by a new set of marks, and so on. As dialogues of elemental geometries and cosmologies of distance, intimacy, and time, they tell a story of two people on the same aesthetic trajectory, however distinct their individual practices may be.
And yet the exhibition's concerns stretch far beyond the personal. Double Vision asks us to think about how human bodies, our bodies, become a de facto form of measurement against the world, through references to the cellular and planetary, the infinite and the infinitesimal. Although abstract, it is with our own body that every sense perception is somehow measured or quantified. How long does it take to imprint one's finger against another's? To trace the line of a circle with your eye, or sketch out the circumference of your arm? How much time passes in the daily rituals of tea and coffee drinking? Do you measure the changes to your body in days or decades?
The exhibition's title work—a series of three large ink-on-paper drawings—uses the most basic form of mark-making, the fingerprint, to address such questions of temporality and the body. On single sheets of paper, each artist pressed ink-stained fingers into the paper's fiber to demarcate the points of a grid, one after and then on top of the other. Up close, some fingerprints are entirely legible, showing the visible whorls and lines that signify individuality and are as unique as each person's DNA. Others are more like blurry smudges resembling a drop of ink or dyed water. Together, the two overlapping sets form a slightly off-kilter grid that insistently moves the eye across its surface such that the marks appear to vibrate through the optics of graphic illusion.
"Unfolding" and "Unfalling" likewise take up the grid as a primary structuring device, but the points are rendered in smoke rather than ink and the mesmerizing optical effect of movement remains similar, especially when viewed at a distance. Each point represents a moment in time when the flame of a small candle was held just beneath the paper until smoke stains emerged, leaving the paper intact and mostly unburnt. The rigidity of the grid gives way to a less controlled process that offers up many interpretive possibilities: tadpoles swimming, birds in murmuration, insects swarming, cells adjoining and subdividing. The crisp, syncopated angles of each fold only contribute further to the grid's undoing, and suddenly the very small and the very large are within the same plane, colliding and dividing at once.
In a third grouping of works, it's the circle rather than the grid that represents an infinite path in time. With no beginning and no end, the circle is the ultimate visualization of infinity. In "Silver and Gold" two circles meet, one overlaid on top of the other in an elemental Venn diagram, traced out on a piece of slate recovered from the remains of a public-school chalkboard. In "Gravitational Pull" two spheres are simultaneously in motion and stasis, as though forever circling each other. And on the gallery's back wall, painted in black, two intersecting circles are drawn in chalk, one by each artist using the full extension of their arm. It suggests an intimacy in measuring their heights relative to one another, but also implies the ephemerality of tiny human bodies when measured against the immensity of the expanding universe.
Part of the enduring appeal of abstraction is that it creates so many avenues of interpretation, from the literal to the speculative to the cosmic in one vector. These works look abstract, and they are—geometric experiments in two and three dimensions—but they are also very real, composed of elements that index the body through direct gestures. Fingerprints, smoke marks, an arm's circumference, the stain of a coffee mug or teacup all mark out tiny durations of time. Double vision as a metaphor for collaboration then also becomes a question of uncertainty, misperception, or unknowing—of what is invisible to the eye, hovering outside of vision through an elegant repetition of forms, multiplying a dialogue in space and time.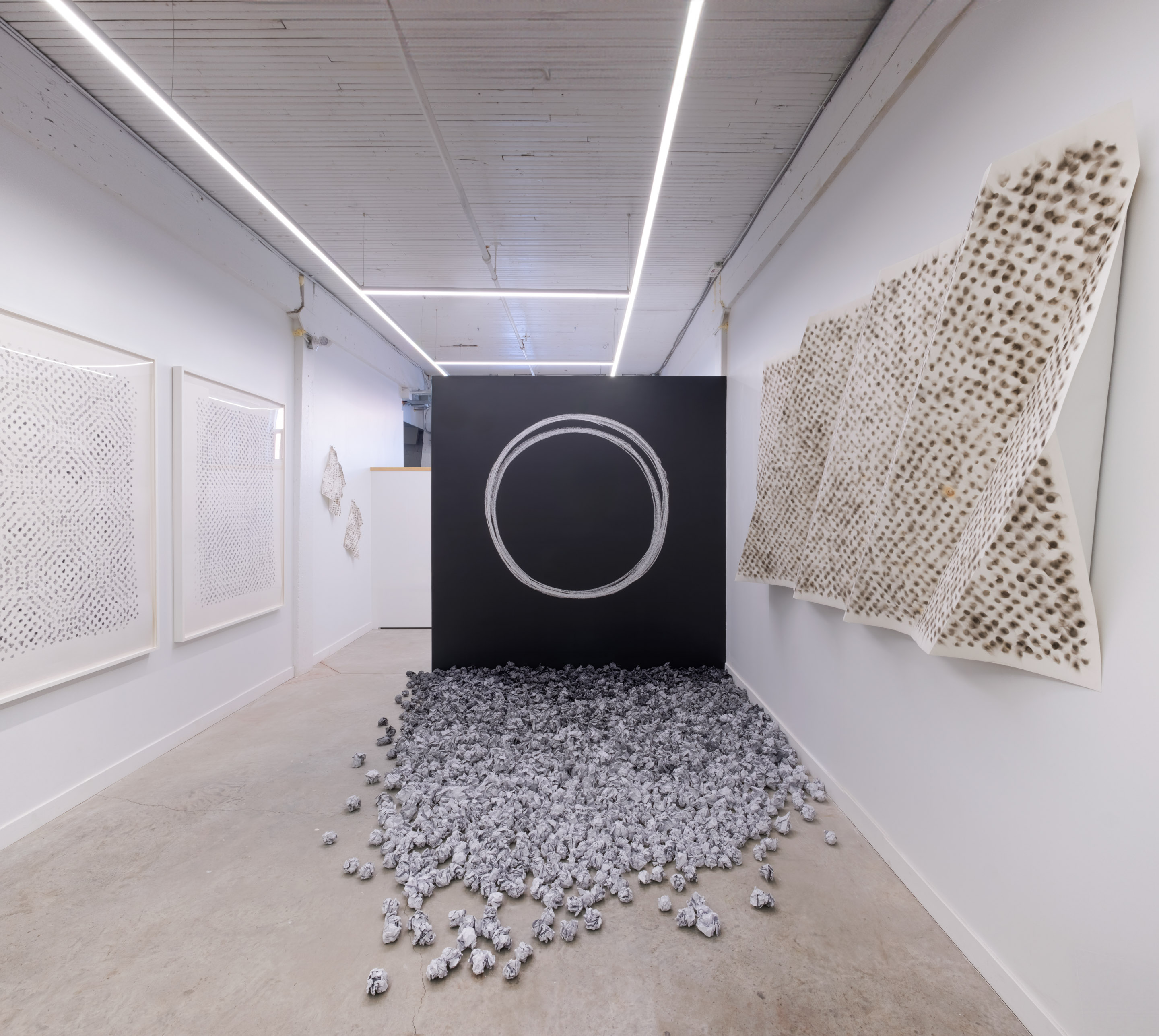 Curatorial Statement
Danna Heitner
What happens when two artists with independent art practices share their life together and are given the opportunity to interact with each other's art processes and materials?
Kristiina Lahde and Adam David Brown have spent their 20 years together maintaining a respectful distance from each other's practices. Remaining each other's sounding boards and top champions, they have consciously avoided materials and practices that are uniquely the other's. Until now.
Finding that their work ends up in the same collections time and time again, I was curious what a collaborative body of work would look like. What if they consciously collaborated? What if they co-authored work? What if they intentionally used each other's materials?
Met with trepidation but interest, Lahde and Brown experimented with this notion at their recent residency at Smokestack where they collaborated while learning new printing processes.
This exhibition is the first intentional collaboration and joint exhibition with Lahde and Brown. The lines of authorship are blurred. Ideas are built on each other, resulting in new and exciting works. Freedom to explore each of their own ideas with the other's materials. Overlaying personal elements in repetitive patterns. Etching instead of folding. All obstacles abandoned.
There is an exciting energy to this work. The artists have infused each other's work with elements of themselves. Like two soulmates able to finish each other's sentences….
---
Danna Heitner is a Toronto-based art advisor with over 25 years experience in the local and international art market. Using her unique combination of expertise, network and resources, she works with both private individuals and corporate clients as well as architects and interior designers to curate inspired spaces to live and work. Double Vision marks her inaugural curatorial debut, emerging from the long standing relationships she has built with many artists over her career and the numerous collections she has curated.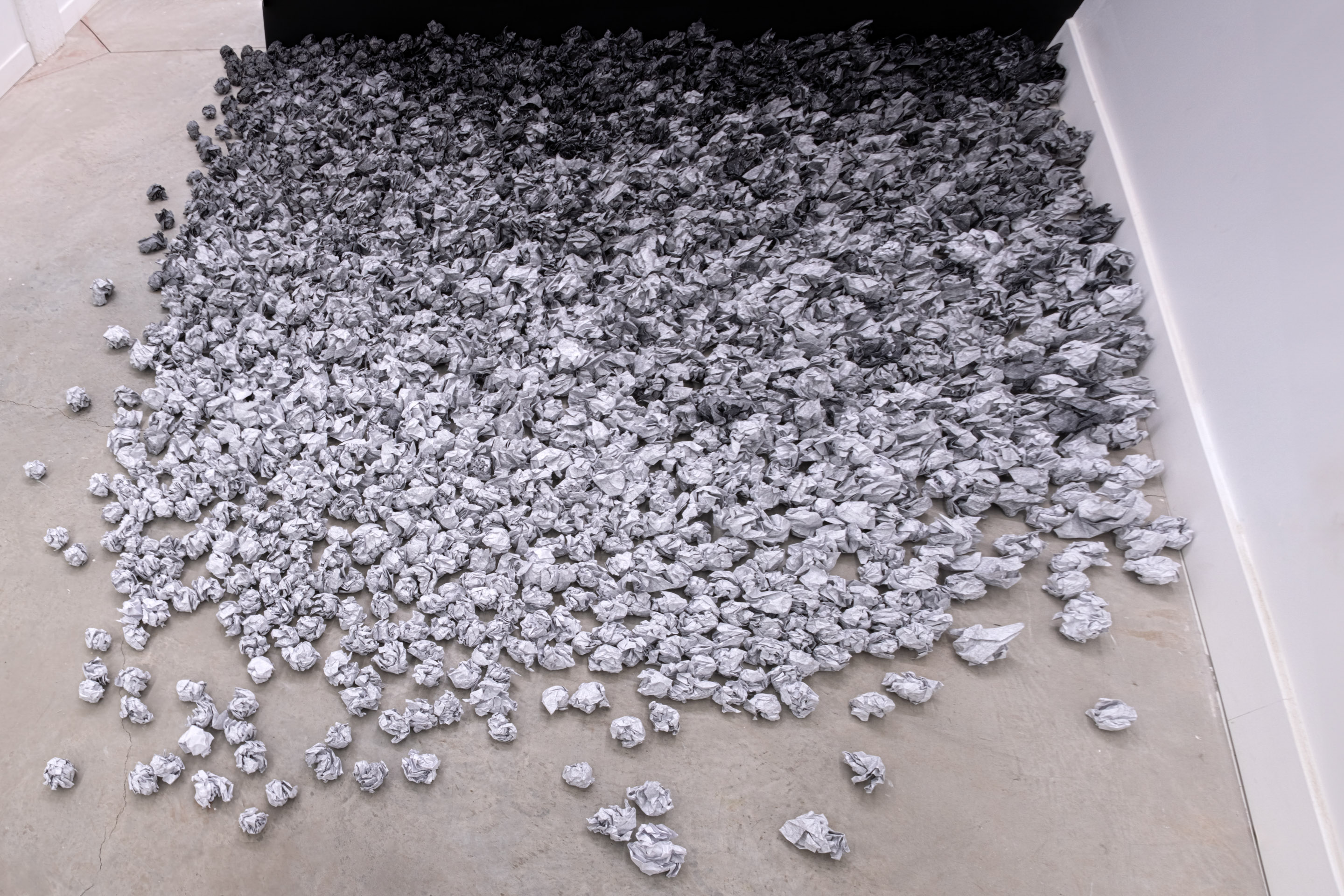 ---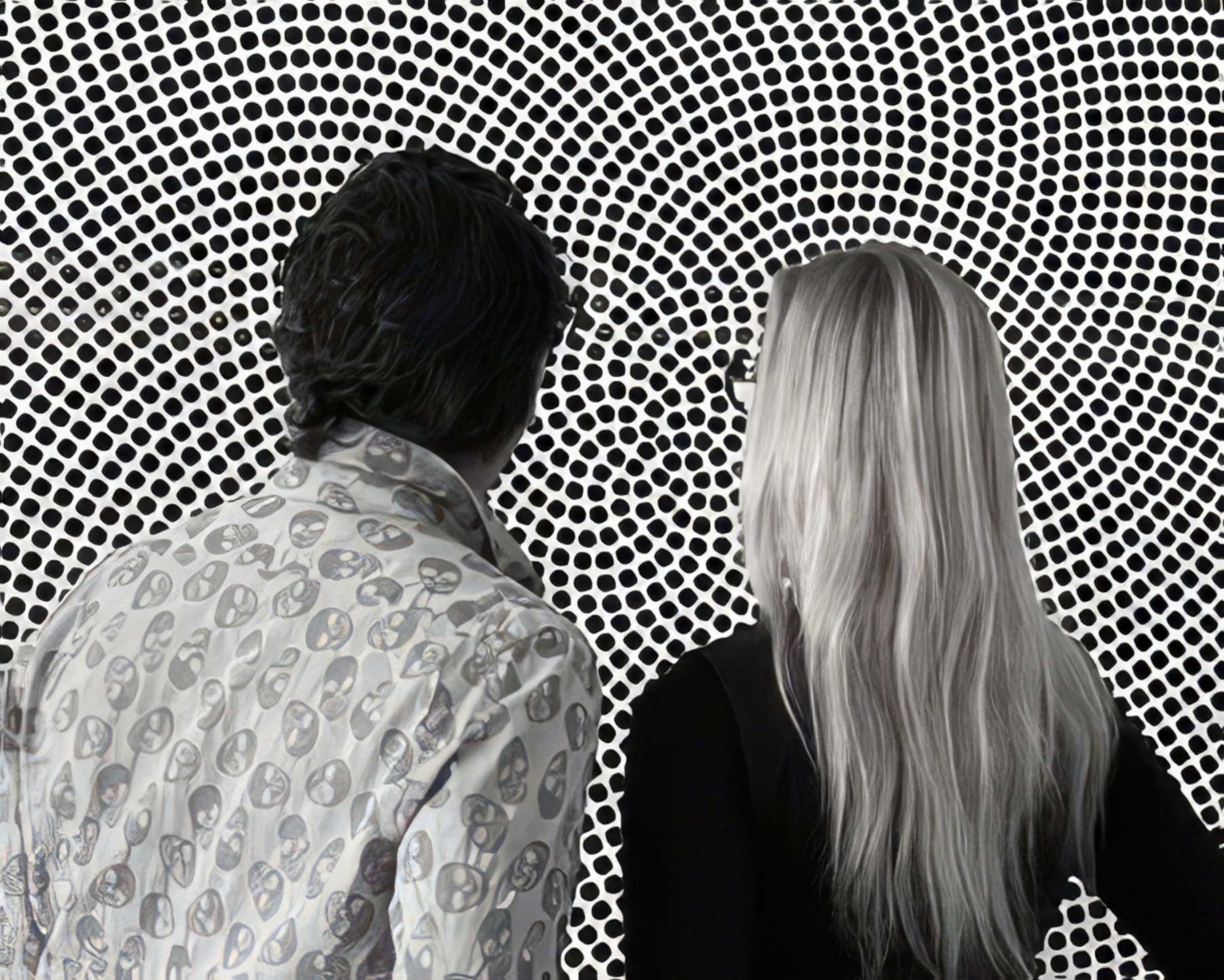 Kristiina Lahde is an artist from Toronto/ Tkaronto, Canada. Her conceptual practice focuses on material investigation and process. Lahde received a BFA from the Nova Scotia College of Art and Design in 1999. Since then Lahde's work has been exhibited across Canada and the United States, including MKG127 (Toronto), OBORO (Montréal), The Koffler (Toronto), The Power Plant (Toronto), PLAY/GROUND (Medina, NY) and at La Biennale de Montréal (Montréal). Her works are in the collections of the Canada Council Art Bank, BMO, TD Canada Trust, Scotiabank, Bell Canada, and Microsoft among others and numerous private collections. Kristiina Lahde is represented by MKG127.

https://kristiinalahde.com/
Adam David Brown is a multidisciplinary artist living in Toronto/ Tkaronto, Canada. His work is guided by the principle of "less is more" and is frequently generated by an interest in science, language, and notions of ephemerality. Brown has exhibited work across Canada and internationally; in the United States, United Kingdom, and United Arab Emirates including MKG127 (Toronto), University of Westminster (UK), 25 Kent Street (NYC), Art Gallery of Ontario (Toronto), The Power Plant (Toronto), and The Koffler Gallery (Toronto). His works are in the collections of The Art Gallery of Ontario, Toronto Metropolitan University (Ryerson), TD, Scotiabank, and the Ivey School of Business among others and numerous private collections. Adam David Brown is represented by MKG127.

https://adamdavidbrown.com/